Hi %%firstName%%,
Thank you for coming to speak with us at the Gradle booth during JavaOne 2017.
It was enjoyable to share the new build scans and build cache features of our product with you. You can learn more about how to improve developer productivity through our free online course.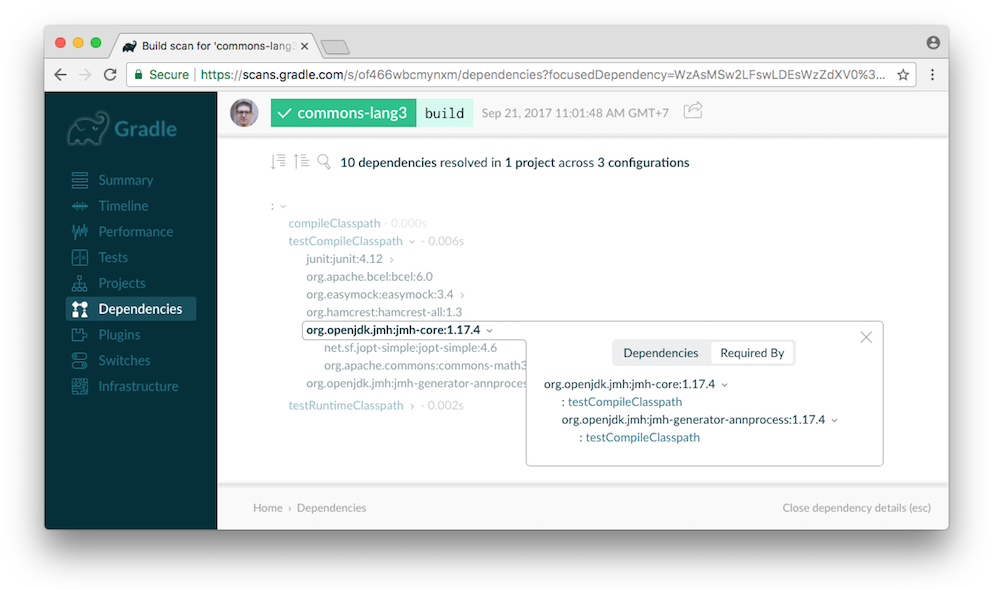 If you are using Maven, use this Gradle/Maven comparison to understand the differences and the Migrating from Maven guide to walk you through conversion.
Otherwise if you're interested in learning the basics, the introductory training and Gradle guides are the best ways to get up and running with Gradle quickly.
– The Gradle Team
P.S.: To keep up-to-date with the Gradle ecosystem until next we meet, check out Gradle's monthly newsletter. Here is an example of what you can expect.